Dan + Claudia Zanes With Pauline Jean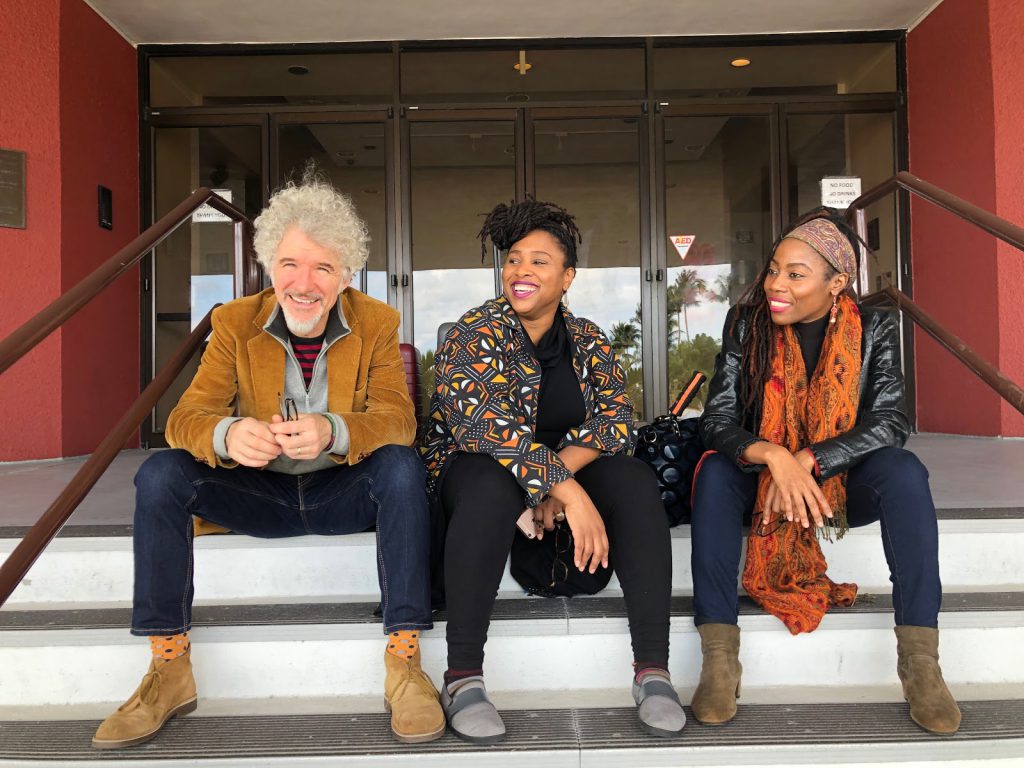 Grammy Award winner Dan Zanes, his wife Claudia Zanes, and Pauline Jean – both Haitian-American jazz vocalists – perform Dan's greatest hits as well as folk and blues classics from Dan Zanes' House Party!: A Family Roots Music Treasury, the popular new songbook created by Dan and Claudia. Concerts may also include selections from their Kennedy Center commissioned folk opera, Night Train 57, which premiered in 2017.
During these highly interactive shows, the audience is invited to sing and dance along in what might be called a casual – and subversively educational – party atmosphere. The music is homespun, sophisticated, joyful, and artful. These shows appeal to audiences of all ages and the trio is well loved in school settings.
Claudia is also a board certified Music Therapist. Her background in this field has given the group additional ways to find meaningful community connections and reach a more diverse audience.
For the past two years, Claudia and Dan have been advocating for increased accessibility in performing arts spaces through their sensory friendly presentations. Also known as "relaxed" or "come as you are," these performances create conditions that are comfortable for audience members with a wide range of needs.
Claudia Zanes – vocals, flute, trombone, percussion, guitar
Pauline Jean – vocals, percussion, melodica
Dan Zanes – vocals, guitar, mandolin, harmonica