DAN ZANES' HOUSE PARTY: A FAMILY ROOTS MUSIC TREASURY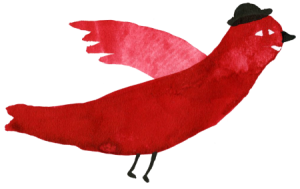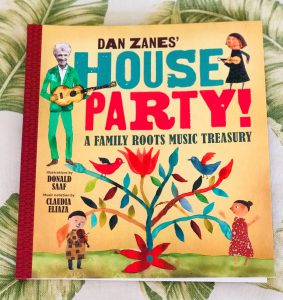 This book was a long time coming but it's finally here, 64 songs from near and far, songs old and new that appeared on DZ records over the years.
Donald Saaf and I have been collaborating since day one of my family music experience but Claudia and I were still getting to know each other (we're married now!) when I asked if she'd be open to notating this book. I'm grateful that she said yes.
Claudia, Donald, and I all share in a love of songs as cultural currency – currency that tells us in poetic, emotional, nonsensical, sobering, and illuminating ways who we are and where we came from – and a belief that the joy of music making is something that's available to one and all. These are the main themes of the book.
Although these are songs that the three of us are quite familiar with, the creation of this book took us much deeper into the music. We found a context that made the tunes come alive all over again!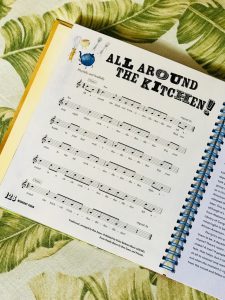 I remember reading an interview with Pete Seeger in which he said (At least I think he said it, this was a long time ago) that his music was meant to be a stepping stone for other people to go off and make their own music. That's our goal too, and we hope that this book will give all of you – parents, teachers, friends, neighbors, daughters, sons, and innocent bystanders – everything you need to make wild, beautiful, unhinged music of your own.
These songs have been our constant companions over the years. They've helped us build bridges and they've been the bridges that others have built for us. We've done what we could to make a book that in some way begins to reflect some of the threads that are woven together to make the rich fabric of musical life in these United States.
Love,
Dan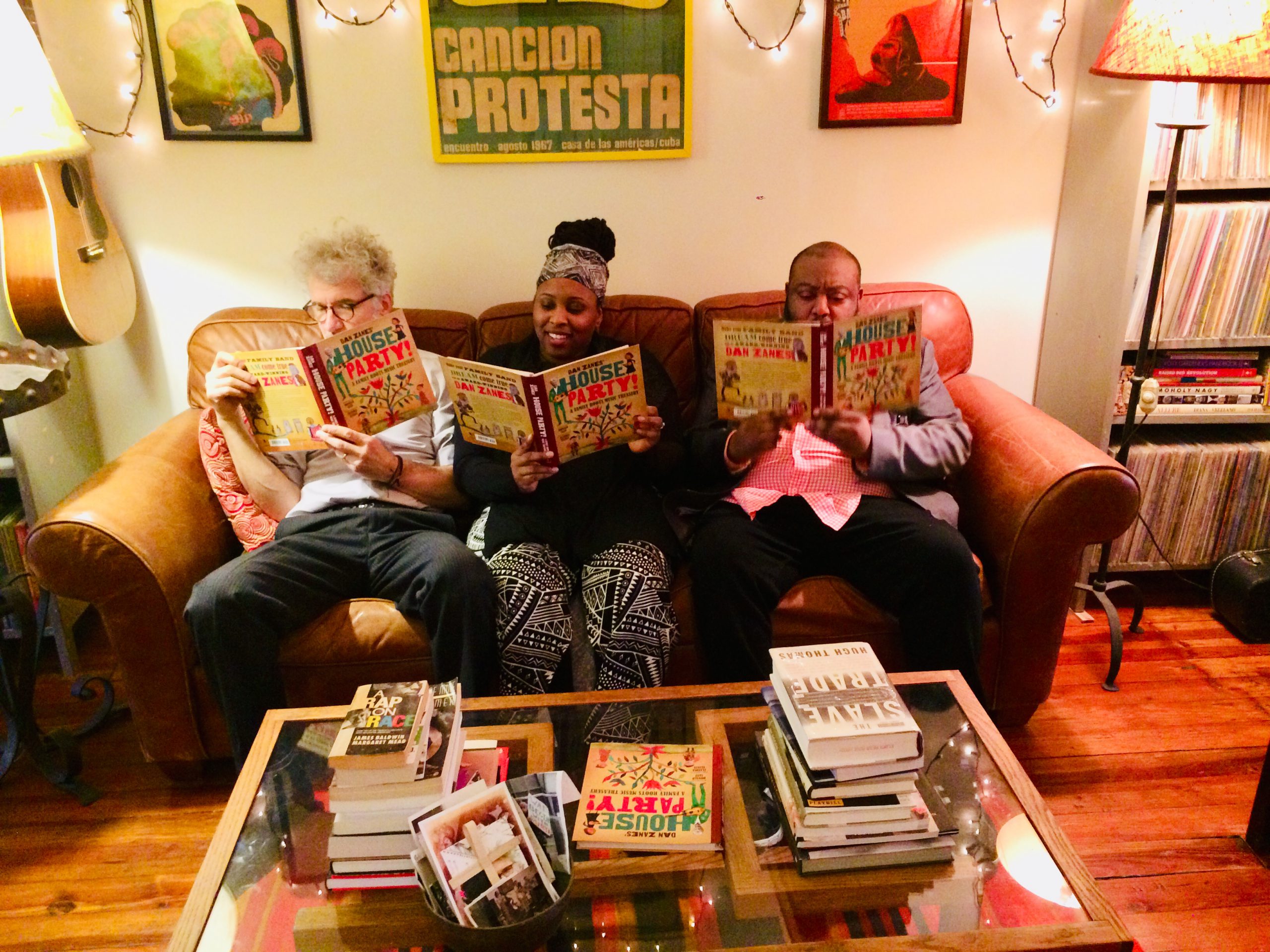 Notation by Claudia Eliaza Zanes
Illustrated by Donald Saaf
Additional Notation by Billy Buss
Published by Young Voyageur, a division of Quarto Publishing Group USA in 2018